Thursday, January 30th, 2014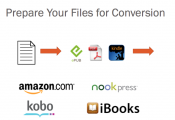 For our next indiechat we will be talking about EBook creation tools for authors. 
Read more
Tuesday, January 28th, 2014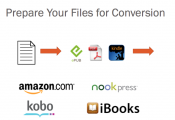 A question that I always get is what types of files do I need to create to get my book ready for book publishing.  If you're going to hire a formatter we recommend three main filetypes for distribution to the major online retailers.
Read more