So, here's the deal.  BEA is finished, I'm slowly getting through my mountain of follow-up work, and I can hear one question ringing in my head that I kept being asked over and over again by authors during my BEA presentations.
That question of course is:  how can I get more people to find and buy my book?
My answer is always the same, whether I'm talking to a self-published author or a Random House bestseller:   Build.  Your.  List. That's your email list.

You actually would be very surprised at the amount of authors who ask me this question, where I then go to their website and find that they have absolutely no way for me to sign up for their mailing list.   If I'm that author's target audience (meaning I would buy a book from them someday), they have just missed an opportunity to get me as a customer.
Here's why this is so important: statistics show that social media, while it is important to the overall picture of your digital life, does not convert to book sales on its own.  So, even if you have 1000 followers on Twitter and Pinterest, you'll find that these things alone are not going to be enough to propel your book to the top of the bestseller list.   The key thing that many authors are missing is a mailing list of interested people with whom they regularly correspond.
What I'm saying is, if you have your website set up and you are not making it super easy for people to sign up for a mailing list, you are missing an opportunity to build up your list of customers who are interested in buying your products (your books).  I also strongly suggest that you put a link at the end of the digital editions of all of your books, returning the reader back to your website.  Take every chance to get people on that list!
That mailing list is so important to your success as an author, would suggest you stop what you're doing and attend to that right now if you don't have it on your website.  I actually think this is so important, if I had to pick between all the things that authors can do,  I would say start a blog and start getting people on your mailing list before you even start participating in social media.   How's that for a strong statement?   Every hit to your website where you don't have mailing list capture enabled is a missed opportunity!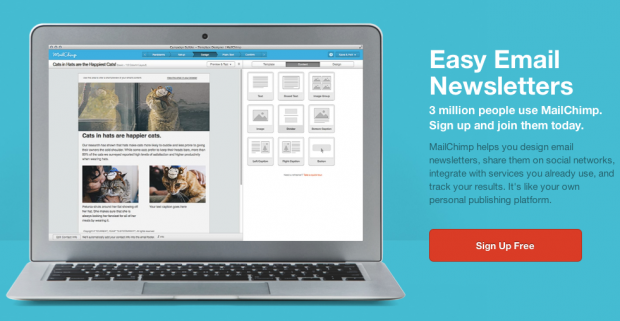 One free service that you can use to build your list is MailChimp.   People like this service because it's easy to use and has a feature that allows you to take the RSS feed from your blog and turn it into a newsletter, so that's awesome.   If you've never dealt with a subscriber list before and don't have the need for a paid service like Aweber or Constant Contact just yet, that's fine—go sign up for MailChimp and put the code on your website).
Once you have people on your list, don't ignore them!  Send them a welcome message (you can even include a free download or thank you note), and make sure to send regular messages, such as a weekly digest of blog posts.  Don't let the list get old, and don't limit your communication to just "buy my book" announcements.  Your list cares about you!  They want to hear from you, and they want you to succeed.   Make sure to keep up that communication!
At this point I will stop going on about your mailing list because I don't want to overwhelm you, but I want to really encourage you to take that step today.   Writing is your business, and your readers are your customers.   Your success (and your ability to not have a day job) depends on the strength of your customer base.
Go forth, and build your list!
About Lori Culwell: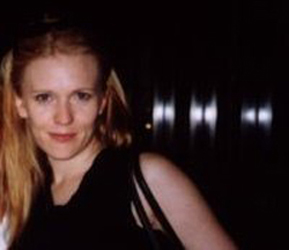 Lori Culwell is the author of five books, including Hollywood Car Wash, a novel that was originally self-published, then was acquired by Simon & Schuster and re-released. She is the owner of Get Creative, Inc, a consulting company specializing in search-engine friendly content, and of BookPromotion.com,
dedicated to providing authors with user-friendly websites, social media education, and book blogger outreach. Find her on Twitter @loriculwell or at www.LoriCulwell.com
Comments
comments