As many of you may know we took over the twitter chat #indiechat. #Indiechat is held every Tuesday at 9pm EST. You can check out our previous chat logs on BiblioCrunch Storify.
This week on #indiechat we will have Porter Anderson (@Porter_Anderson) to talk about building an author platform and audience.
About our Guest: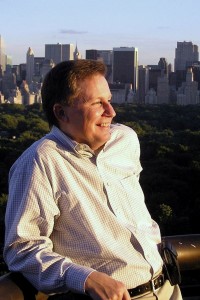 Porter Ander­son, BA, MA, MFA, is a Fel­low with the National Crit­ics Insti­tute and has done spe­cial read­ings in the psy­chol­ogy of the arts at the Uni­ver­sity of Bath, UK. As a jour­nal­ist, he has worked with three net­works of CNN (CNN USA, CNN Inter­na­tional, CNN.com) and was on the lead devel­op­ment team forCNN.com Live. He also has worked on The Vil­lage Voice, Dal­las Times Her­ald, D Mag­a­zine, Sara­sota Herald-Tribune and other out­lets. He writes the weekly (Thurs­days) WRITING ONTHE ETHER col­umn at JaneFriedman.com. Ander­son also is a reg­u­lar con­trib­u­tor to WriterUnboxed.com and to Dig­i­tal Book World's (DigiBookWorld.com) Expert Pub­lish­ing Blog. He has been posted by the United Nations to Rome (P-5, laissez-passer) for the World Food Pro­gramme, and served as Exec­u­tive Pro­ducer to INDEX: Design to Improve Life in Copen­hagen. He is based in Tampa and his pri­mary medium is Twit­ter. Fol­low him @Porter_Anderson
Thank you to all who came!
Did you miss the chat? Don't worry you can read it all here!
Building Platform/Audience
__________________________________________________________
Kate Tilton is the marketing associate for BiblioCrunch, an author assistant, and a book blogger. Kate also hosts #indiechat along with Miral Sattar.
You can connect with her on her blog, Twitter, or BiblioCrunch.
Comments
comments