In April 2013, Barnes and Noble launched NOOK Press. All NOOK Press is a redesigned version of Barnes and Noble's PubIt!. NOOK Press has a lot of neat features, but the most important thing is that if you were using BN PubIt to upload your books to Barnes and Noble, you will now have to submit your books using NOOK Press. We've broken down the steps for you below.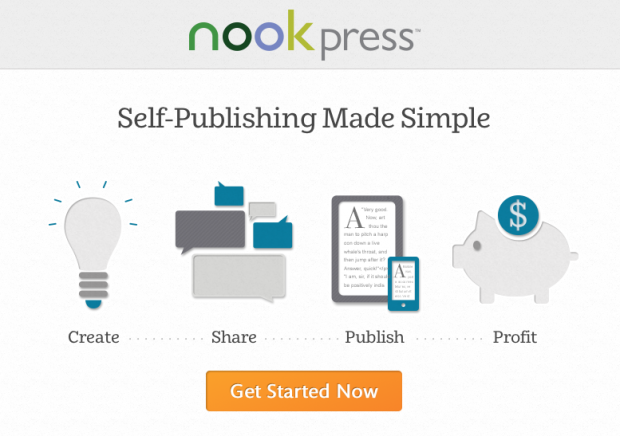 1. First, make sure your eBook is ready to be published and distributed to the public.
Do you have a GOOD cover? -Remember your cover should look professional AND should be eye catching in thumbnail view as well as full view. Readers first see your book in the B&N store with only a thumbnail size cover image.
 Has your book been through copy edits? This is important and worth the money, if your book has many errors you will not sell.
Do you have an ISBN number? It's not necessary,  but we do recommend buying one if you have a series, or have your own press.-Is your book formatted properly for Nook? This is another very important step, if you are unsure of how to format your book consider hiring a format expert.
NOOK Press also let's you upload your word document with previewer.
2.. If you already have a Barnes and Noble account you can consolidate it with your NOOK Press Account. You will have to go to NOOKPress.com and login. You can login and follow the instructions on the screen to consolidate the accounts.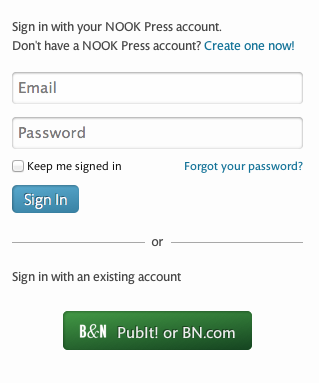 2. If you don't already have a BN.com or PubIt! account you can go to NookPress and create a new one.
3. Once you've created  your account and logged in you can upload your manuscript in Word, text, or  EPUB format.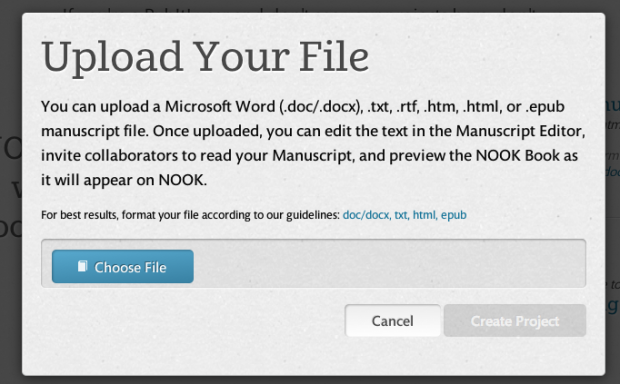 4. Once your file is uploaded you can click on 'Create Project'. It takes a few minutes for the systemt to import and process your file.
5. Upload your Cover Image, NOOK Book Details, Title & Description, Categories
Rights & Pricing, Other Information, and Editorial Reviews.
Make sure your Title & Description are error free and succinctly describe your work.
If this is your first self-published book we recommend pricing between $3.99 and $7.99.
6. You will be asked for an eBook-specific ISBN. If you have one, you can put it here. It's not necessary to use an ISBN, but if you do decide to purchase one we recommend buying directly from Bowker's MyIdenfiers.com.
7. You'll be asked for an address where NOOK Press will send the tax papers if your book sells.
8. You will be asked for your bank information and tax id.
9. If you are a corporation you will be easked to enter you EIN. If you are an individual you will
need to enter your Social Security.
10.  It can up to a few days for NOOK Press to verify your payment information. You will get an email after your payment information and tax information have been verified.
11. Once you get the verification you can publish your book and start sharing it with the world!

Good luck!
Comments
comments