New Year's is all about improving our lives each and every January 1st. Improving our book appreciation is no acceptation for us book lovers.
To celebrate our coming New Year's Celebration, here is a list of some great New Year's Books-as well as a few other cool things-that book lovers can gather to improve their new year.
1. Change Anything: The New  Science of Personal Success by Kerry Patterson, Joseph Grenny, David Maxfield, Ron McMillan, Al Switzler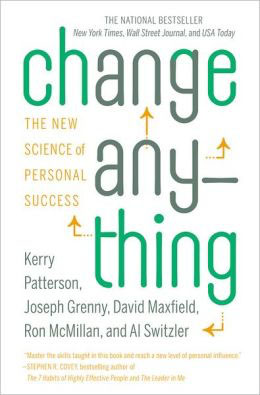 This is a great book to help people create New Year's Resolutions for the workplace, relationships, health, and overall life. In the book, the authors present examples of life situations that will help the reader reexamine how they deal with specific situations, and inspire them with solutions of how to improve overall. Use this book to help create New Year's Resolutions for a real well rounded year.
2. This Year I Will…: How to Finally Change a Habit, Keep a Resolution, or Make a Dream Come True  By M.J. Ryan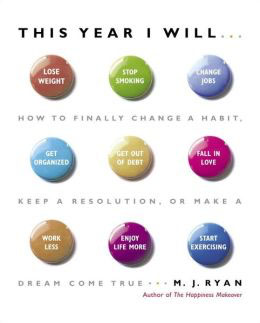 This is a fun New Years's book filled with quizzes that will really help you find out exactly what you're willing to change for the new year. This isn't just a book that helps you create New Year's Resolutions-its one that helps you create resolutions that are permanent life changes.
Before you buy the book, you can take the quiz and learn your score at M.J. Ryan's Web site, www.mj-ryan.com.
3. Squirrel's New Year's Resolution  by Pat Miller, Illustrator: Kathi Ember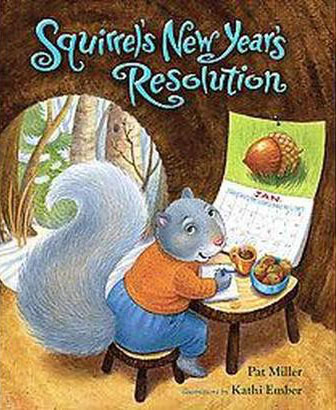 This is a cute little book for your children to appreciate and learn about New Year's resolutions. It's a little book about a squirrel who can't think of a New Years resolution and does all these favors for her friends, until she realizes that after promising to help all of them she has created a New Years resolution. This is one of those books that parents and kids can really enjoy together, and spread their love of books to every holiday.
4. New Year's Bookmarks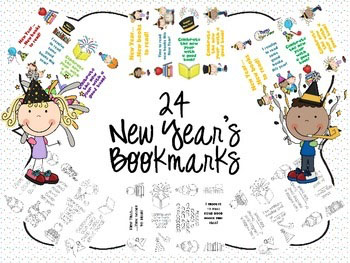 For all these books you going to need a lot of bookmarks. This next thing is a cute little sheet of all different printable bookmarks for the new year. There is a big 24 version for two dollars, or you can get four free ones on a smaller printout PDF (after logging in and joining the site).
5. The Night Before New Year's    By Natasha Wing, Amy Wummer (Illus.)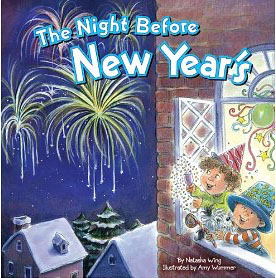 Another cute children's New Year's book is this book written by Natasha Wing, best-selling author of the Night Before series. The book is all about a few little children who try their hardest to stay up for the New Year's midnight celebration. With all the partying, candy, and cupcakes they try their hardest as they start to struggle to stay awake. The super cute book that really sets up a realistic child setting of the New Year's Eve celebration.
6. New Year's Recipes: Celebrate in Style   By Natalie Oliver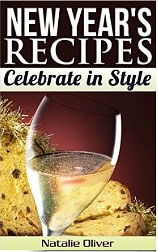 Before the actual day, this next book is a great way to prepare for all the fun filled foods that will be a part of each person's New Year's celebration. From a New Year's Eve Cocktail Party, to a New Year's Day Good Luck Lunch, this book has every type of recipe to help you celebrate and prepare for the new year.
7. Middlemarch by George Eliot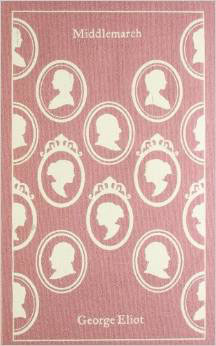 Now that you have everything you need for your New Year's celebration, it's time for us as booklovers for us to get in some really great New Year's themed vintage reads. This one here is a book about a couple that there's a party on New Year's day and as the party goes on different secrets begins to be revealed, particularly around marriage and money issues, which sets up one of those real 1900s styled societal stories.
8. A Doll's House by Henrik Ibsen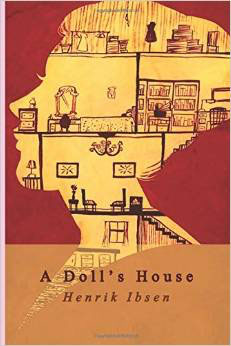 Another book following a similar idea, this book focuses on a family who really tries to create and follow some New Year's resolutions which in the end they fail at doing, leaving one woman to begin to pull away from her family completely.
9. "New Year on Dartmoor"    A poem by Sylvia Plath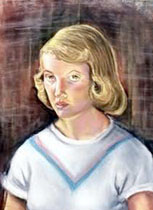 If you want to shorter read, this poem by Sylvia Plath is all about a woman could you see her child to the new year are very wintry day. Being Plath, the poem has its usual darker hidden fears, but if you're looking for a read that's a little more dark, and you love Plath, than this is a great quick read.
10. The Children of Men by PD James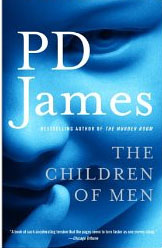 This next book is a little bit darker as well having a very post- apocalyptic, dystopian style to it. It's all about a man who begins a journal of man's last days on Earth, beginning at the new year, as they struggle in a post-apocalyptic world where humans are no longer fertile. If you like or just to be a novels, this is a great New Year's themed one.
11. One Line a Day: A Five-Year Memory Book Diary use pre formatted date that complies with legal requirement from media matrix     by Chronicle Books Staff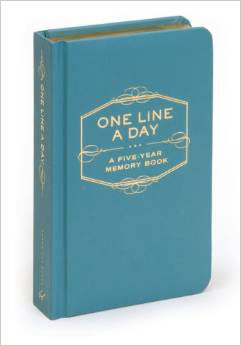 After gathering all these things and reading all these New Year's themed books, what's better than buying a five-year memory book diary where any person can track their day to day. What makes this different from other memory books and diaries, is that there are five blank entries for each day, and as you go through each year while you record that these events, you can see those these events exactly a year before directly above the entry that you are currently writing. This is a great way for one to look at their past New Year's resolutions and compare them and their successes to today's.
No matter what you're doing this holiday season, the suggestions above are just a few of the possible things that you can get to help keep you on your track for a new, better, and healthier year.
Happy New Year's everyone!
Comments
comments