You might have heard of #AmazonCart. Amazon's seamless and easy way to add purchases to your cart with a simple Tweet. Today, Amazon just rolled out #AmazonWishList.
The #AmazonWishList feature allows you to add items to your Amazon Wish List without leaving Twitter. This is brilliant and also a nice tool for authors to promote their books during the holidays.
How does it work? It seems it's as simple as connecting your Twitter account to Amazon.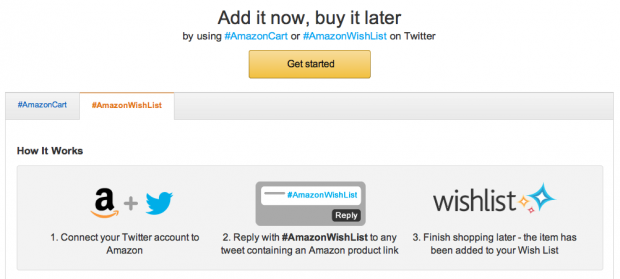 We've cut and paste an excerpt from the official Amazon Wish List page.
"Arriving just in time for the holiday shopping season, Amazon
introduces #AmazonWishList, allowing customers to add items to their
Amazon Wish List without leaving Twitter. Customers who discover a
Tweet from their favorite artist, expert, brand, or friend with an
Amazon.com product link, can simply add "#AmazonWishList" to the reply
on Twitter and the product is added to their Amazon Wish List.
Customers can learn more by visiting
Have you tried #AmazonCart or plan on using #AmazonWishList to promote your book? Let us know in the comments below.
Comments
comments