As a publishing industry, we can ban together to make a difference in more lives once again. As humans, we can step up and help each other.
What is PubHeartsConn?
It's an online auction to benefit the victims of the Sandy Hook Connecticut shootings through Newtown Youth and Family Services. The auction is currently scheduled to start Monday, Dec 17th (9am EST) and the first round will end Friday Dec 21st (11:00 PM EST)
Agents, editors, authors, illustrators, and industry experts have donated various products and services to be auctioned off to the highest bidder, with donations being made directly school.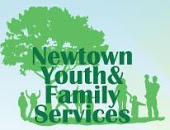 The money is donated directly to the school's relief fund for the families to possibly help with grief counseling, funeral arrangements, and scholarships for students.
A couple of items donated by BiblioCrunch:
You can bid on an items or donate directly to The United Way of Western Connecticut.
Comments
comments