If you're considering crowdfunding your next writing project, you probably already have a good idea of the benefits of self-publishing over going the traditional route. Crowdfunding is complimentary to self-publishing in many ways: it helps you gauge interest in your project before completion, provides a way for people to "pre-order" your book, gives you a good way to build a base of support early on, and lets you get feedback from your audience as your written work progresses (if you so desire). In return for all this, the crowdfunding platform will keep a certain percentage of the money you raise.
There's a lot that goes into setting the stage for a successful crowdfunding project, but one of the most important parts is choosing a platform that's right for you. Below you'll find a useful comparison of the various crowdfunding sites.
Kickstarter
Kickstarter is the "elephant in the room" when it comes to crowdfunding. It has a massive number of people waiting to fund your project – and a massive amount of competition. It's easy to set up a project, but the all-or-nothing model might be a deterrent for some; you only get to keep the funds "pledged" to you if you meet or exceed your target.
There's an approval process involved with Kickstarter, so you need to do some due diligence before you launch your project to make sure it gets the go-ahead. Still, the process is very open-ended, and you won't get a lot of hand-holding to make sure that you've done the best you can to make your book or novel a success. The fact that you need to create an account specifically with Amazon Payments may make some people on both the giving and receiving ends think twice.
Indiegogo
Indiegogo is similar to Kickstarter, but there are a few important differences. You can choose to pay an extra fee at some point during your project, and you get to keep the money you've raised even if you don't hit your target (by selecting the "Flexible Funding" option). Indiegogo doesn't vet projects, giving the platform more of an "anything goes" vibe – good for off-the-wall endeavors, but potential readers will have to wade through a lot of strange stuff to get to you. Also, the site uses an algorithm instead of a team to choose which projects to promote internally.
Indiegogo is a good choice if you're a non-US/non-UK based author. Payments can be made either through PayPal or by using a credit card.
Rockethub
Rockethub is smaller than both Kickstarter and Indiegogo, and follows the model of the latter in letting you keep some of the funds if you don't reach your goal. This happens automatically; no need to manually change your project setting. The site has a strong focus on providing project owners with teaching and analytics, and puts more tools at your disposal than the other platforms, which results in a higher likelihood of success. This is especially important for authors, as written works can be difficult to promote compared to inherently visual projects (such as those promoting films or gadgets).
Rockethub also accepts both PayPal and credit cards as forms of payment, allows international participation on both sides, and boasts slightly lower fees than Kickstarter or Indiegogo.
Pubslush
When we first wrote about Pubslush, they were purely a book-only crowdfunding platform.They've evolved into a global crowdfunding platform for the literary world that is quickly gaining traction. Authors are able to raise funds, begin their marketing campaign and collect pre-orders for their book pre-publication. Pubslush also offer branded pages catered towards publishers and industry professionals in order to foster a vibrant literary community through their platform. Pubslush offers a variety of author-centric features like their flexible funding model and Buy Button. Pubslush only accepts credit card payments and has a low fee of 4%.
Unbound
This UK-based, books-only crowdfunding platform takes a more stringent approach than other sites. It screens manuscripts much like a traditional publisher; the main difference is that it's the audience, not the publisher, who puts up the author's advance. The attractive design of the site, exclusive behind-the-scenes access for members, and pre-set reward structure are all great perks. A year and a half ago, Businessweek reported some flaws in Unbound's approach (http://www.businessweek.com/technology/unbounds-struggle-to-crowdfund-books-07262011.html); however, the company is still going strong.
Interested readers can pay with credit cards or PayPal. However, the process of actually funding a book you like (setting up an account, buying "credits," choosing the project) is somewhat convoluted, and could be a deterrent.
Unglue.it
Unglue.it works quite differently than the other sites on this list. It's targeted towards authors who have published works that they want to spread freely across the Internet, while still reaping some reward from their efforts and creativity. Once the funding goal is reached, the authors release their eBooks without DRM (digital rights management), under a Creative Commons license.
There are two parts to this equation. Many publishers are turning towards DRM-free publication to make downloading eBooks less frustrating for readers. You can find DRM-free books on Amazon, for example, but you still pay to read them. Unglue.it takes the "freedom of information" one step further – once you release your work into the wild, you'll never be able to charge for it again. A great way to get some attention – and income – from works that would otherwise languish mostly unseen.
After a dispute with Amazon Payments, Unglue.it has signed up with payment provider Stripe.
Pave
Pave is a way for creatives to jump-start their careers by getting backers to invest in them as people, not in any one specific project. In return, funded individuals agree to pay back a portion of their earnings for a set period of time. If you know that you want to make your living as a writer, but you don't want funding to be tied to a particular novel, anthology, or book of poems, this option could be for you. On the other hand, realize that you're making a longer-term commitment: a portion of all your successes will go to your sponsors.
This crowdfunding platform is still in its infancy, so details aren't openly available. However, it could be a good choice for authors who want to jump on something that could be the "next big thing!"
There are plenty of great reasons to look into crowdfunding as a way to turn your dreams of published writerdom into reality. Need one more? Check out this great article by Forbes on the subject: http://www.forbes.com/sites/lindseyhoshaw/2011/08/31/want-to-write-a-book-crowd-fund-it/
**Update made to Pubslush 4/22/14**
_________________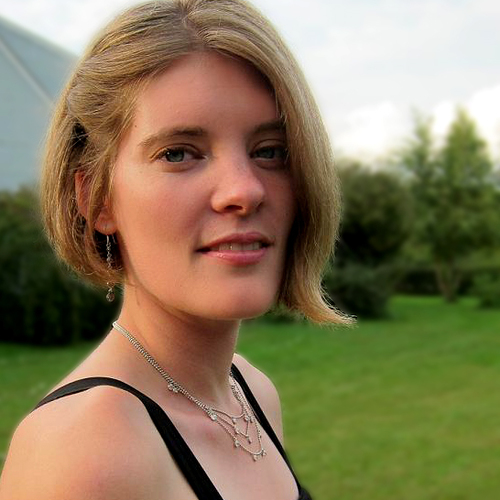 Emma Larkins is a freelance writer who recently broke a life-long pattern of living in suburbs and rural areas to embrace the bright lights of New York City. She's currently setting up a Kickstarter to crowdfund the self-publication of her first science fiction novel, Mechalarum, and using her learning to help Knodes (http://knod.es/) develop cool products in the space. She's also a huge advocate of writers' conferences, associations, and groups as a way for writers to both connect with and learn from one another. To learn more, check out her website http://www.emmalarkins.com/ or follow her on Twitter https://twitter.com/emmalarkins
Comments
comments