Today we have a great discount for you from Tools of Change for Publishing (TOC)! This discount code can be used for TOC's upcoming conference in February, but we love it because of Author Revolution Day.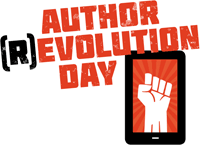 About the Event:
This one-day conference-within-a-conference from the thought leaders at Tools of Change and Publishers Weekly is designed specifically for professional authors, content creators, agents, and independent author service providers who want to move beyond "Social Media 101" to a more robust dialogue about the opportunities in today's rapidly shifting landscape. From the evolving value propositions of traditional publishing to emerging best practices for entrepreneurial content creators, this out-of-the-box conference tackles the issues head-on. No matter if you want to explore new routes to market, are interested in the latest tools, or need straight talk from some of the most visionary minds in publishing, this event will revolutionize your thinking about the future of authorship and your own business in the digital age. 
Use the code:  BC350 and get $350 dollars off any package!
Comments
comments