We're excited to have Hope Clark, editor of Fundsforwriters.com, as our guest on Tuesday's #IndieChat on 6/3/14.
Hope Clark, @hopeclark, will be joining us on this Tuesday's IndieChat to talk alternative funding options for writers.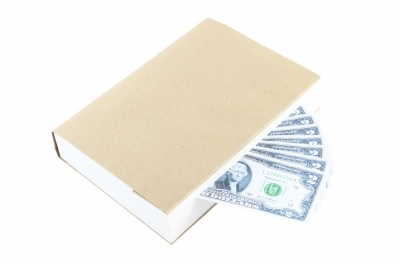 Every week we host #IndieChat on Twitter and invite industry experts and authors to discuss and share tips on the indie and publishing landscape. #Indiechat is held every Tuesday at 9pm EST. You can check out our previous chat logs on BiblioCrunch Storify. Need instructions on how to join? Here's how. A member of the BiblioCrunch team will be hosting from the BiblioCrunch Twitter account (@BiblioCrunch)
About Hope Clark: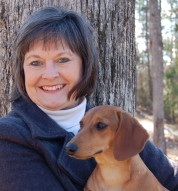 C. Hope Clark was born and reared in the South, from Mississippi to South Carolina with a few stints in Alabama and Georgia. The granddaughter of a Mississippi cotton farmer, Hope holds a B.S. in Agriculture with honors from Clemson University and 25 years' experience with the U. S. Department of Agriculture to include awards for her management, all of which enable her to talk the talk of Carolina Slade, the protagonist in most of her novels. Her love of writing, however, carried her up the ranks to the ability to retire young, and she left USDA to pen her stories and freelance.
Lowcountry Bribe's opening chapter took first place in the Phillip Mangelsdorf Award, third place in 2009 Alabama Writer's Conclave Competition and honorable mention in The Writing Show Chapter Competition 2009 as judged by bestselling mystery author C. J. Box. The chapter also made top three finalist status of the 2009 Daphne du Maurier Award for Excellence in Mystery/Suspense sponsored by Romance Writers of America. The novel enjoyed semi-finalist status (top 100 out of 10,000) in the 2009 Amazon Breakthrough Novel Contest. In August 2012, Lowcountry Bribe won The Silver Falchion Award at Killer Nashville Conference for mystery writers. In March 2013, Lowcountry Bribe won in the Mystery category at the 2013 EPIC e-Book Awards, and Tidewater Murder followed suit winning the Mystery category at the 2014 EPIC e-Book Awards. Even The Shy Writer Reborn is jumping in the fray, as a finalist in the nonfiction category of the same 2014 awards. Palmetto Poison is a new release, and time will tell as to whether it follows in the footsteps of its prequels.
Hope is currently developing a new series, set entirely at Edisto Beach, South Carolina, her home away from home. The Edisto Beach Mystery Series is set to release in late 2014.
Hope is married to a 30-year veteran of federal law enforcement, a Senior Special Agent, now a contract investigator. They met on a bribery investigation within the U.S. Department of Agriculture, the basis for the opening scene to Lowcountry Bribe. Hope and her special agent live on the rural banks of Lake Murray outside of Chapin, South Carolina, forever spinning tales on their back porch, bourbon and coke in hand, when not tending a loveable flock of Orpington and Dominiquer hens.
Comments
comments