We're excited to have Dan Wood, head of operations at @Draft2Digital, as our guest on Tuesday's #IndieChat on 11/18/14.
Dan Wood will be joining us on #IndieChat to share the distribution options and best practices for formatting your novel or fiction books.

Every week we host #IndieChat on Twitter and invite industry experts and authors to discuss and share tips on the indie and publishing landscape. #Indiechat is held every Tuesday at 9pm EST. You can check out our previous chat logs on BiblioCrunch Storify.
Need instructions on how to join? Here's how.
A member of the BiblioCrunch team will be hosting from the BiblioCrunch Twitter account (@BiblioCrunch)
About Dan Wood: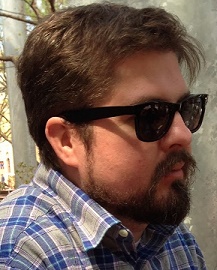 Dan Wood is the head of operations and manages author and publisher relations at Draft2Digital.  Prior to this he spent many years as a technology advisor in the energy industry and served two years as an AmeriCorps Vista volunteer.  Draft2Digital partners with over 8,000 authors to provide easy digital publishing services. Founded in 2012, Draft2Digital has gained wide acclaim for their premier customer service, rapid sales reporting, and monthly royalty payments–all through one simple portal that provides wide market distribution and easy catalog management.
About Draft2Digital: 
Draft2Digital is a risk-free, easy-to-use tool for creating and publishing ebooks. We're your one-stop portal into the digital publishing revolution.
Created by self-published writers, for self-published writers, Draft2Digital features author-friendly terms of service and a quick and easy conversion tool that will format your manuscript with industry-leading style.
Comments
comments