We're excited to have Norm Schriever as our guests on Tuesday's #IndieChat on 5/13/14.Norm Schriever, @NormSchriever, will be joining us on this Tuesday's IndieChat to talk common mistakes that self-pub authors make and how to avoid them. He'll also be sharing details about his self-published book, The Book Marketing Bible.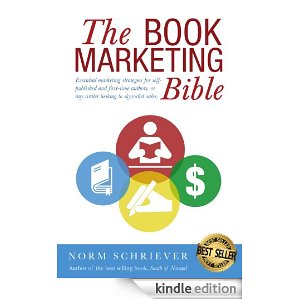 Every week we host #IndieChat on Twitter and invite industry experts and authors to discuss and share tips on the indie and publishing landscape. #Indiechat is held every Tuesday at 9pm EST. You can check out our previous chat logs on BiblioCrunch Storify. Need instructions on how to join? Here's how.  A member of the BiblioCrunch team will be hosting from the BiblioCrunch Twitter account (@BiblioCrunch)
About Norm Schriever: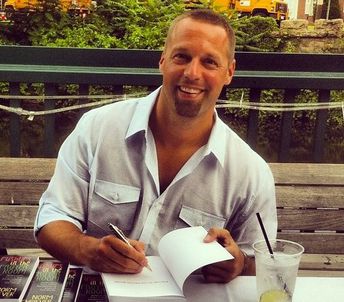 Norm Schriever is an Amazon.com best-selling author, pro blogger, cultural mad scientist, and enemy of the comfort zone. His work regularly appears in the Huffington Post and on Good Morning America, the Anderson Cooper show on CNN, NBC, MSN, Yahoo, Hotels.com, the University of Connecticut, and newspapers, websites, and radio shows all around the world. His blogging and online marketing work helps smart companies grow their brands and skyrocket sales.

He grew up in Connecticut and graduated from the University of Connecticut, where he was never accused of over-studying, and went on to live in Colorado and most recently in Northern California.

Dissatisfied with a conventional existence, Norm sold or donated all of his possessions and moved down to Costa Rica in 2011. In the sleepy surf town of Tamarindo, armed with his secret weapons: fresh ocean air and Baileys in his morning coffee, he completed his first book, Pushups in the Prayer Room. In 2012 he migrated a chicken bus ride north to San Juan Del Sur, Nicaragua, where he settled into a local barrio and wrote the best-selling yet controversial expat memoir, South of Normal. The past year he's lived in Southeast Asia, writing his heart out and working with local charities.

He released The Book Marketing Bible this spring, which quickly became an Amazon.com best seller, to help new and self published authors master the overwhelming and ultra competitive task of selling their books. He sees his words as a way to illuminate the commonalities of human existence, and thereby hopes to leave this planet a little better then how he found it. This is why he writes.
About The Book Marketing Bible:
To all of you authors out there – congratulations on finishing your book! Now comes the hard part – trying to market it. That's a daunting task especially if you self-published your work or are a new author. In fact, there were 391,000 self-published books released last year but the average SP author sells only about 250 books. 22% of self-published authors make no money at all from their books and 85% make less than $5,000 a year. Even scarier – there are about 25 million books published and for sale right now just on Amazon.com – your competition! 

What does it all add up to?? 

In order to break through and get noticed you need a marketing plan that's: 
smart, 
creative, 
focused, 
and efficient. 

In The Book Marketing Bible Norm shares: 
The 100 marketing strategies, tips, and techniques he has used. 
The #1 marketing activity to sell books. 
Social media book marketing. 
The shift in your mindset that will change everything. 
Common mistakes book marketers make (and how to avoid them.) 
The instant game changer to handle critics and rejection. 
The secret to marketing your book. 

This book will empower you to grow your audience like wild fire and ring up huge sales numbers!
Comments
comments