Kathy Meis and Porter Anderson from @PubSmartCon will be taking over Tuesday's #IndieChat on 4/15/14.
Kathy Meis, @BublishMe, and Porter Anderson, @Porter_Anderson, will be joining us to discuss the PubSmart Conference, which will be opening the next day, and trends/issues its sessions will be looking at. Rachelle Gardner, @RachelleGardner, will also be joining the discussion.

Every week we host #IndieChat on Twitter and invite industry experts and authors to discuss and share tips on the indie and publishing landscape. #IndieChat is held every Tuesday at 9pm EST. You can check out our previous chat logs on BiblioCrunch Storify.
Need instructions on how to join? Here's how. 
A member of the BiblioCrunch team will be hosting from the BiblioCrunch Twitter account (@BiblioCrunch)
About Porter Anderson: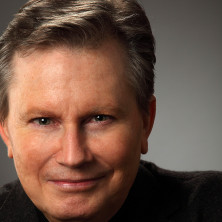 Porter Anderson is a journalist, speaker and consultant specializing in publishing and its digital disruption. "Writing on the Ether," his original weekly column on the industry, is read Thursdays atJaneFriedman.com. His Ether for Authors is read Tuesdays at Publishing Perspectives.com, the international site supported by Frankfurt Buchmesse.  A third franchise, London on the Ether, was inaugurated during the 2013 London Book Fair – with which he was a Media Partner – and is carried by TheBookseller.com in London. His Ether work can be tracked on the Publishers Marketplace News Automatvia the ePublishing tab and on the home page of his site, PorterAnderson.com. He's also a standing contributor toWriterUnboxed, to The FutureBook in London, and to Digital Book World's Expert Publishing Blog.
About Kathy Meis: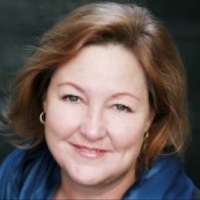 Kathy Meis is the founder and president of the social book discovery and commerce platform Bublish. She is a professional writer, editor and editorial manager with more than twenty years of experience in the media and publishing industry. She began her career as a television news reporter for a CBS affiliate in Louisville, Kentucky, then moved to print and became a founding editor of Forbes MediaCritic. She ghostwrites business books and is a frequent blogger on the subject of book promotion, author branding and discoverability. Meis won the People's Choice Award at the Startup Showcase at O'Reilly's Tools of Change Publishing Conference in 2012. She studied Journalism and English at Indiana University.
About Rachelle Gardner: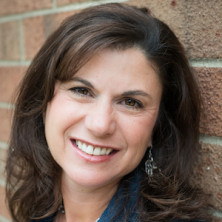 Rachelle Gardner is an agent with Books & Such Literary Agency, representing both fiction and nonfiction. In publishing since 1995, Rachelle previously worked for two publishing houses in positions encompassing marketing, sales, international rights, acquisitions and editorial. She has ghostwritten eight books, and edited more than 150. As an agent, she loves helping authors strategize and build their careers, and takes great joy in sharing the important milestones in a writer's journey. Learn more about Rachelle by visiting her blog: www.rachellegardner.com.
About SmartPubCon:
SmartPubCon is a new kind of event that puts emerging authors and small publishers in the driver's seat and gives them the information they need to create a customized roadmap for success! PubSmart is about introducing new models that lead to smart decisions about how to seize opportunities in today's transformed book marketplace.
Comments
comments