We're so excited to be at AWPWriter this week. For those of you don't know what that is it's the largest writers conference in the US with over 10,000 attendees.
If you're here, just stop by and say hello to us and pick up some publishing tips and some awesome free author swag! We'll be at the BiblioCrunch.com booth 2070!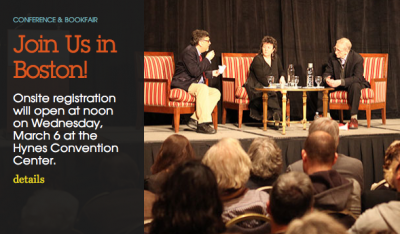 Every day at AWPWriter (March 6th – March 10th) we'll be holding a raffle and giving away:
1) Writers Notebooks
2) 3 Amazon Gift Cards for $10
3) Premium BiblioCrunch author services package membership package (includes $120 value).
4) A pass to Writers Digest Self Pub Conference (a $200 value).
To enter our raffle you just need to
1) Join BiblioCrunch.com
2) Tweet as us:
Sample tweet:
Sign up 4 @BiblioCrunch at #AWPWriter to score some free books, editorial services, and a pass to @WritersDigest http://bit.ly/WSoTzp
Comments
comments