As some of you may know recently we took over the twitter chat #indiechat. #Indiechat is held every Tuesday at 9pm EST. You can check out our previous chat logs onBiblioCrunch Storify.
This week on #indiechat we will have @duolit, one of my favorite self-publishing teams to talk about holiday marketing. As a marketer myself this is one of my favorite things to chat about, add that with the holidays (which I love just as much) and you can tell I am bouncing with joy for this chat!
About our Guests: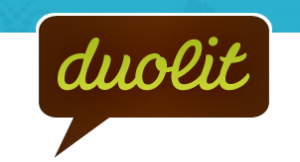 Duolit was born in 2010 when I [Shannon] decided to self-publish my first novel. Right away, I knew I was in over my head, so I did what I've done for help every day since second grade — I picked up the phone and called my best friend [Toni]. Together we elbowed our way through the process and self-published my first novel (we actually self-published it twice, but that's a story for another day).
We've embarked on many business-y endeavors in our twenty year friendship, but Duolit is the first one that truly made sense. There was a need (authors like you, searching for guidance and encouragement to turn your dreams into reality via self-publishing) and it just so happened that our experience and education gave us the tools to help fill that need.
Did you miss the chat? Don't worry you can read it all here!
 __________________________________________________________
Kate Tilton is the marketing associate for BiblioCrunch, an author assistant, and a book blogger. Kate also hosts #indiechat along with Miral Sattar.
You can connect with her on her blog, Twitter, or BiblioCrunch.
Comments
comments