As many of you may know we host #indiechat every week on Twitter from 9pm to 10pm EST. #Indiechat is held every Tuesday at 9pm EST. You can check out our previous chat logs on BiblioCrunch Storify.
This week on #indiechat Kate Tilton (@K8Tilton) will be will be hosting from the BiblioCrunch twitter account (@BiblioCrunch) and Miral Sattar (@miralsattar) with guest Elizabeth Craig (@elizabethscraig). Elizabeth Craig is a best-selling traditionally published author who decided to go indie.  We'll be discussing how she decided to go indie along with the pros and cons of going from traditional to indie/self-publishing.
Elizabeth will also be doing a giveaway for three of her books during our Twitter chat.
1) Physical copy of Finger Lickin' Dead
2) Physical copy of Quilt or Innocence
3) Digital version of Body in the Backyard from the Myrtle Clover series.
Hope to see you there!
About Elisabeth Craig: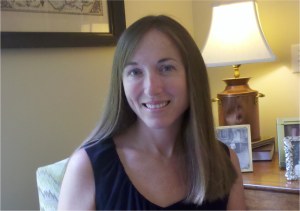 Elizabeth writes the Memphis Barbeque series for Penguin/Berkley (as Riley Adams), the Southern Quilting mysteries (2012) for Penguin/NAL, and the Myrtle Clover series for Midnight Ink. She blogs daily at Mystery Writing is Murder, which was named by Writer's Digest as one of the 101 Best Websites for Writers for 2010, 2011, and 2012.
Her most recent releases are Quilt or Innocence (June 2012) ,Hickory Smoked Homicide (a November 2011 release), and A Dyeing Shame a Myrtle Clover mystery (December 2011).  Her next release will be February 5, 2013–Knot What it Seams. 
Elizabeth is active in the online writing community.  She shares writing-related links on Twitter as @elizabethscraig and posts on craft and the publishing industry on her blog, Mystery Writing is Murder. She and Mike Fleming of Hiveword also manage the Writer's Knowledge Base–a free search engine to help writers find resources.
As the mother of two, Elizabeth writes on the run as she juggles volunteering, referees play dates, drives carpools, and is dragged along as a hostage/chaperone on field trips.
Missed the chat?
Don't worry you can catch up HERE!

Comments
comments