How did they get to where they are today?? Self-publishing has opened a new form of finding great books to read. So many more books are now available to readers through a variety of vendors. Reading availability has expanded to help readers better establish their reading style and identity. Through this new age of reading, many self-publishing authors have succeeded in pushing through the clutter of traditional publishing houses to get their voices heard.
Judith Glynn, author of the self-published books A Collector of Affections: Tales from a Woman's Heart (2011) and The Street or Me: A New York Story(2014), is one of these people. Below is a great, exclusive BiblioCrunch interview from this successful author.

BC: Tell us a few sentences about yourself?
JG: I live an eclectic life, personal and professional, with a resume more entertaining than geared toward corporate America. However, I've always supported myself with my freelance life. My home town is Providence, RI and where I'm a mother, grandmother and landlady. I also live in NYC where I've owned a Web-based business for 15 years. But my core is writing, which I feed daily.
BC: Why did you choose to self-publish?
JG: Believe me, I tried the traditional publishing route but when an agent said my middle-age, savvy protagonist wasn't "sympathetic" and query letters went nowhere, I decided to control destiny and self-publish. Plus, I disliked giving away all my rights, the snail pace of traditional publishers and marketing was expected of me anyway.
It was 2010 when I decided to go it alone and the learning curve was huge. But I'm creative, an entrepreneur at heart and knew my way around the computer. But I feared being lumped in with sloppy self-published works and still wish the book industry (and many reviewers) would stop judging a self-published work as not up to industry standards. My books are first class!
BC: How many books have you published?
JG: I've published two books, available in eBook and paperback formats on Amazon, Barnes & Noble and Kobo.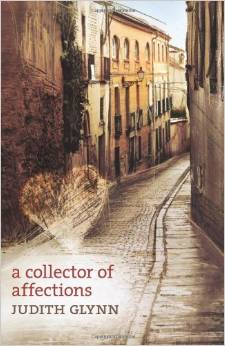 A Collector of Affections: Tales from a Woman's Heart (2011) is a novel that captures the essence of what a mature woman deals with in a complicated love/sexual relationship. It begins on a plane when Leah Lynch meets charming seatmate Miguel Santiago and they begin a love affair when they land. Travel is an intoxicating escape for many readers and that made my travel writer's background perfect to create the vivid scenes of Spain, Portugal and New York City that are throughout my book.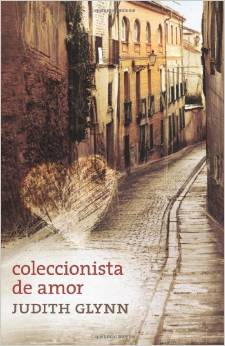 Coleccionista de amor: Relatos desde el corazón de una mujer (2012) is the Spanish translation, done to accommodate an editor of an international airline magazine who plans to recommend the novel in one of its issues.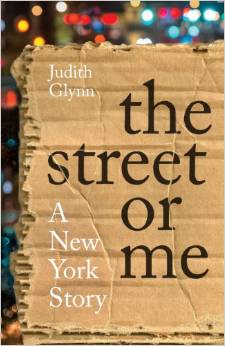 The Street or Me: A New York Story(2014)is a raw and riveting read that follows my remarkable and unlikely friendship with Michelle Browning in my New York City neighborhood. She's 33, drunk, a former beauty queen from Italy and homeless for six years. I'm divorced with grown children and struggling to support myself in my adopted city. All changes when a hello between us becomes my fixation to return Michelle's dignity and her to her family in Italy. But will she choose her medieval street life over my guiding light to rejoin society is the gripping conflict throughout?
BC: What was the most successful thing you did for book marketing?
JG: Let's begin with the biggest mistake for the first book, which was the $5000 paid to a reputable book marketing firm for a six-week campaign. Result: one Internet radio interview; one placement in a regional magazine and that's it. The hit for the airline magazine originated with the campaign. But I still await a result which moves along through my efforts and not that of the book marketing firm.
Second book there's a big marketing difference – I'm doing most everything myself. First, I gave my book "legs" and secured top-notch endorsements. I asked known purchasers to write a review; trolled websites for those with Author Interviews (landed three so far); signed up for Google Alerts/homelessness and donated books to a homeless shelter's auction, plus secured a book recommendation in a homeless street newspaper. I enrolled in Sandra Beckwith's Build Book Buzz online class to create a first-rate PR release and tip sheet, plus learned hundreds of hints for a successful campaign through all media outlets. Used that know-how to pitch Rhode Island Local Magazine, which resulted in an author feature page.
And I'm just getting started. I plan a major book press release campaign now that the above is in place. Most likely will hire an author's assistant to do the grunt work while I follow up and/or initiate new leads. Downside is I'm lackluster at Facebook, Twitter and Google+.
 
BC: What was the one thing you wish someone had told you about self-publishing before you started?
JG: Be humble. Learn the business and the terminology to become a savvy promoter. Remove "self" and you are the publisher. The one thing I didn't learn fast enough was to detach myself from the author mode after I hit the publish button.
BC: If there was one piece of advice you'd like to give other first-timers, what would it be?
JG: I have two thoughts, not one. Be a pro and don't scrimp on a professional edit, cover and interior design. And savor each sale, regardless of how many.
About Judith Glynn: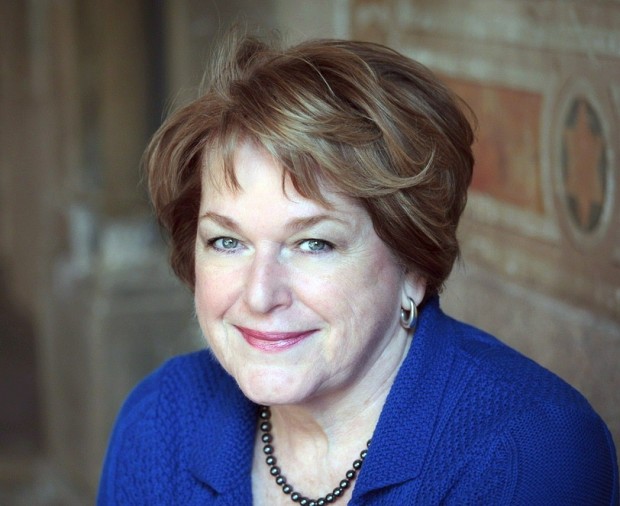 Judith Glynn never intended to become a dedicated writer when she chose a nighttime creative-writing class over belly dancing. She simply wanted a distraction from her disintegrating marriage. Her first assignment – Confidence. That's all You Need in Life – received a D. But her passion for the craft ignited her soul and innate talent, enough to take her on a successful writing journey for three decades and counting.
Her travel-writing specialty surfaced after a trip to Ireland and subsequent publication inThe Washington Post. That and numerous articles led to a five-year, monthly shopping column in The Chicago Sun Times and other newspapers. Spain eventually became a focus and where her discerning writer's eye captured the local flavor. However, after hours logged in flight and new destinations produced only a nonchalant shrug, she closed her notebook to build a successful entrepreneurial career in New York City. But she still wrote because life wasn't complete without writing a story – if only for herself.
When her need to write travel surfaced again, she hit the road to write for the Web. She also knew the time had arrived to tackle a novel. A Collector of Affections: Tales from Woman's Heart entwines fiction with travelers' secrets.
Released March 2014, her second book The Street or Me: A New York Story is a raw, riveting read about her encounter with a homeless woman in New York and their journey that returned the woman to her family in Italy. Check out excerpts from all the books, here.
Comments
comments