New York, NY: BiblioCrunch, a marketplace to find quality, vetted editorial and book publishing services, is teaming up with Wattpad to enrich the offerings available to the BiblioCrunch concierge services.
Now, in addition to accessing BiblioCrunch's author and promotion services, Premium authors on BiblioCrunch can submit their stories directly for submission to Wattpad's Featured Stories directory, all from one location on BiblioCrunch. The Featured section highlights hand picked stories on Wattpad.
Wattpad is a community of 14 million active readers. It's a place to share stories spanning mystery, romance, sci-fi, poetry, fan fiction, and a way to reach a new breed of readers. Many Wattpad writers have stories with read counts of 1 Million+.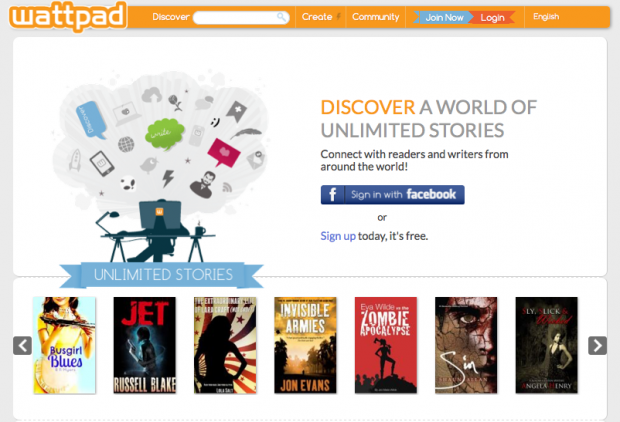 "The self-publishing community is growing exponentially and we are excited to support our authors by bringing them more high-quality services. We are constantly collecting feedback from our members and evolving the platform to become a one-stop shop for authors and publishers to get access to the quality services they need. Teaming up with Wattpad brings our authors new exposure to help them get their stories off the ground," said Miral Sattar, CEO, BiblioCrunch.
With the ability to offer additional marketing through Wattpad, BiblioCrunch is the one-stop shop for authors who want to take their stories to the next level. By allowing authors to submit their stories directly to Wattpad's Featured Stories section, BiblioCrunch offers book lovers a unique way to connect directly with their favorite authors.
"Wattpad is a way for writers to access a new audience they may never have had access to before," said Maria Cootauco, Engagement Manager, Wattpad. "BiblioCrunch members will be able to engage readers, build an audience before publication, test reader response to their writing and be discovered."
More info can be found on http://BiblioCrunch.com
Follow us on Twitter: http://twitter.com/BiblioCrunch.com
Fan us on Facebook: http://facebook.com/BiblioCrunch
Comments
comments