Our friends over at Write or Read just launched their subscription startup site for e-books. We had a chance to check it out and it's pretty slick!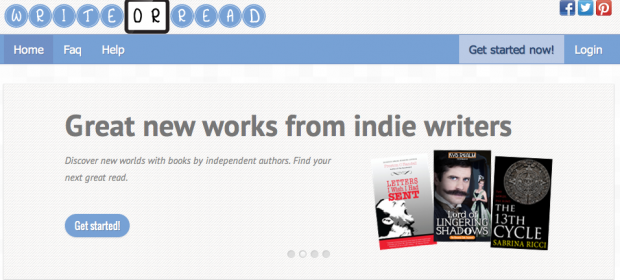 About Write or Read 
Write or Read is subscription site for e-books where writers can upload their work (book, short story, article, poem, etc.) to the site. Authors then get metrics and insights on their stories. This is awesome because authors get  demographic information about their readers, what percentage of their work is read, and how quickly people are reading their books.
Write or Read also pay writers based on the number of page views they receive. On the flip side, readers can subscribe monthly to the site and access a wide variety of stories.
The Team
Write or Read is the brainchild of Sabrina Ricci. Sabrina got her M.S. from NYU in publishing, and the idea was her thesis project. When she published her book last year she found it frustrating that she knew nothing about her book. She had spoken to other authors who felt the same way. She met co-founder and CTO Richard Shank at NY Tech Day. Together they launched the platform to what it is today.
Why is Write or Read Awesome?
Authors have almost no data on their books. They have access to sales data, but there is no way to know what happens to their books after someone has purchased it. Write or Read helps authors build their platforms. By providing data on reader demographics, authors can easily figure out their target market. We also want to help writers find more success with their work. For example, if an author finds out that the majority of people only read the first chapter of his/her book, then he/she can decide how to revise it to better resonate with readers.
Write or Read has new authors signing up every day and they also have a neat database of 40,000 public domain books.
Right now it's free to use! So join, experiment and dabble.
Comments
comments