Every week we host #indiechat. We invite industry experts and authors to discuss and share tips on the indie and publishing landscape. #Indiechat is held every Tuesday at 9pm EST. You can check out our previous chat logs on BiblioCrunch Storify.
This week on #indiechat Kate Tilton (@K8Tilton) will be hosting from the BiblioCrunch twitter account (@BiblioCrunch) guest Will Entrekin (@WillEnrekin). Will Entrekin will be talking about whether you need an ISBN for your book.
Hope to see you there!
About Will Entrekin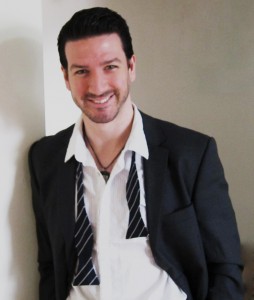 Will Entrekin is a Pittsburgh-based writer and founder and creative director of 
Exciting Press
, an independent publisher of digital literature.
Will was born and raised in New Jersey, studied science and English literature a step away from Manhattan, fiction and screenwriting at the University of Southern California, and strategic marketing at Regis University in Denver. His mentors have been renowned authors like Sid Stebel, Shelly Lowenkopf, Syd Field, and Irvin Kerschner. Will has worked in advertising, publishing, education, and banking.
 Missed the chat?
Don't worry you can catch up HERE!
Comments
comments