Thursday, April 10th, 2014

Kathy Meis and Porter Anderson from @PubSmartCon will be taking over Tuesday's #IndieChat on 4/15/14.
Read more
Tuesday, December 11th, 2012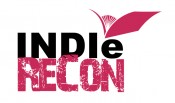 We're so excited to be part of the INDIE ReCon Conference coming up! What is INDIE ReCon, you ask? A group of indie writers have pulled together and are hosting a FREE online conference on everything INDIE in Feb 2013! Details below!
Read more