Thursday, May 2nd, 2013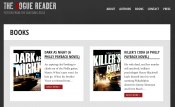 As many of you may know we host #indiechat every week. #Indiechat is held every Tuesday at 9pm EST. You can check out our previous chat logs on BiblioCrunch Storify.
Read more
Thursday, April 4th, 2013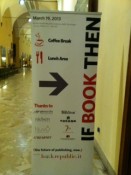 Last week we had the honor of being invited to IfBookThen. IfBookThen, organized by Bookrepublic, is a yearly conference  that takes place in Italy every year about the future of Publishing.
Read more