Tuesday, May 27th, 2014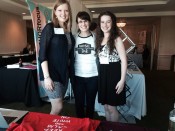 It's been a really busy few months full of events for me and the rest of my Bibliocrunch team. We've done a lot of events, but these are some of our favorite.
Read more
Thursday, April 10th, 2014

Kathy Meis and Porter Anderson from @PubSmartCon will be taking over Tuesday's #IndieChat on 4/15/14.
Read more