Did you participate in National Novel Writing Month (NaNoWriMo)? Congrats on reaching the finishing line! For all writers we're offering 50% off our Author Concierge Service membership for NaNoWriMo winners ($120 value), and 20% off for all participants with code NANO.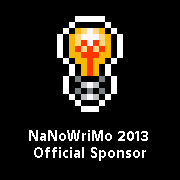 Now that you have written your novel, BiblioCrunch can guide you through the process of self-publishing your book through our Author Concierge Service. We provide a personalized concierge service for authors, complete with phone and email contact, an opportunity for one-stop shopping for your entire project, and more. We'll help you find quality, award-winning professionals you need to take your NaNoWriMo work to the next level. Need an editor for your novel or maybe a book cover? Post your project and watch the proposals pour in from our group of rated and reviewed editors, designers, proofreaders, and other quality publishing experts.
The best part is that it is free! So, try us free first on BiblioCrunch.com, and if you like what you see, consider upgrading to a premium membership. All winners get a free phone consultation about their novel. See the "Winner's Goodies" page on December 5 for details.
Comments
comments