Not only do we have a Black Friday/Cyber Monday deal for you, but we have a special discount to the Mediabistro Self-Publishing Intensive.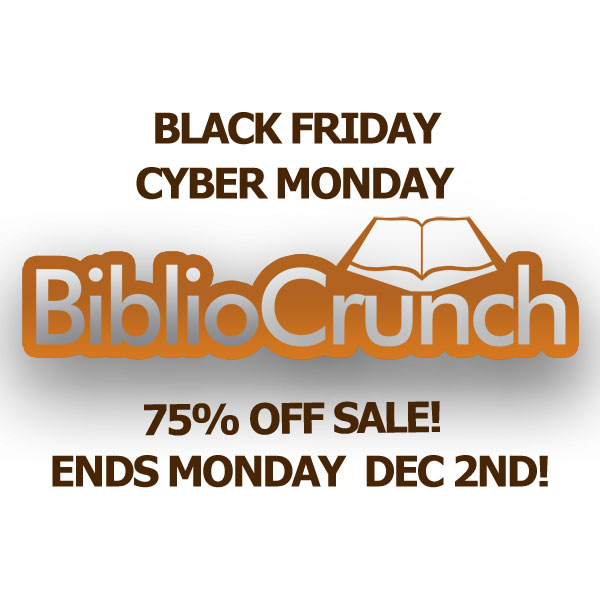 Our Black Friday/Cyber Monday deal only happens once a year. And it's insanely, absurdly huge.
INSTRUCTIONS BELOW:
1) Login to 
BiblioCrunch
 or create an account2) Go to your subscription settings
3) Select the 'Go Yearly' plan
4) Enter CYBERMON in the 'Apply Code' box and upgrade! That's it!
Happy Thanksgiving from all of us at BiblioCrunch!
Comments
comments