What started as an observation about the lack of Ramadan-related books at author Aisha Saeed's local Barnes & Noble has now turned into a full on campaign called #RamadanReads.
Started by a few avid writers and readers, the campaign was started to increase Muslim stories and voices within the book buying community. Using the hashtag #RamadanReads and @RamadanReads Twitter handle, social media communities are being asked to share some of their favorite children's, young adult, and adult book recommendations to help create a great Ramadan reading list for all types of readers to enjoy. The hope with this campaign is to send a resounding message to publishers and booksellers worldwide that #weneeddiversebooks. As these voices grow louder, book sellers are beginning to adjust their bookshelves to accommodate this new, expanded world of literature.
To commemorate #RamadanReads we compiled a list of our favorite childrens' books.
1. My First Ramadan by Karen Katz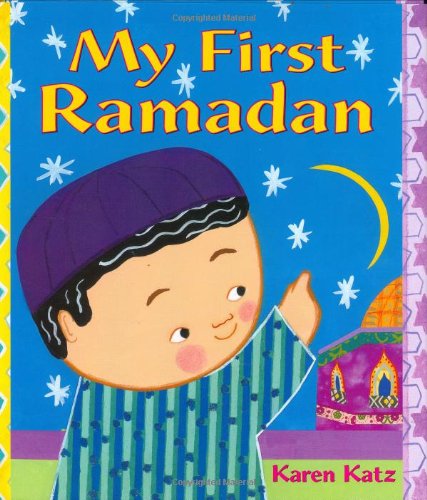 This book is centered around a little boy who has finally become old enough to fast along with his family for Ramadan. It is a great book for young children who can follow along with the narrator as he experiences a child's first Ramadan.
2. Ramadan Moon by Na'ima B. Robert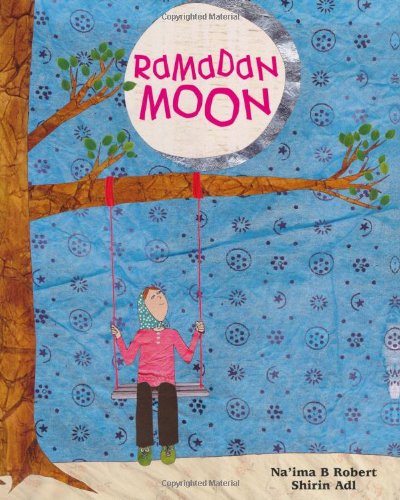 Known for its use of inspiring Iranian art, this book follows the moon cycles of Ramadan from the first new crescent all the way until the second new moon. The book is a must read for all children who celebrate Ramadan, and is also recommended for many others from other communities who want to understand the holiday and its importance.
3. Under the Ramadan Moon by Sylvia Whitman illustrated by Sue Williams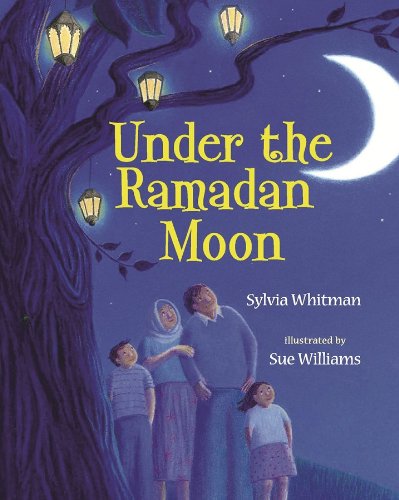 This is another book with some beautiful illustrations and great, detailed information about Ramadan. It includes a detailed note about the holiday, as well as beautifully acclaimed lyrical writing that makes this book a really enjoyable read to read with family and friends.
4. The White Nights of Ramadan by Maha Addasi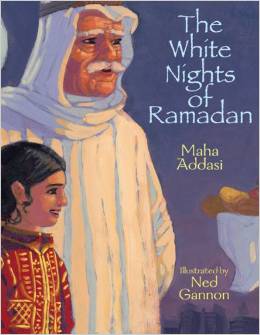 This book focuses on a little girl named Noor who, along with her two brothers, is celebrating the Mid-Ramadan "three whites" which are the days when children, dressed in traditional clothes, go from house to house collecting treats from their neighbors. Throughout the story, Noor learns that the most important part of Ramadan is spending time with family and sharing with those less fortunate. This book not only teaches the important lessons of ramadan, but also morals that are good for any child to read and learn about.
5. A Night of Power: A Ramadan Story by Nancy-Jo Taiani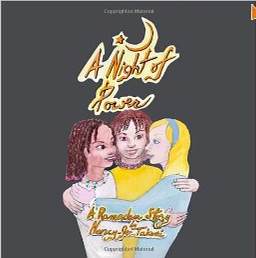 This book follows a 10-year old girl named Mona who, after joining her family's observance for the first time in Ramadan, then goes back to her friends and tries to describe her experience. A wonderfully illustrated children's book, its pictures are just as enjoyable as its words.
6. Allah to Z: Activity Book: Islamic Activities for Ramadan and All Year Long by Ms Sam'n Iqbal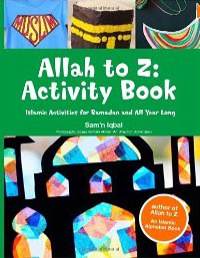 This book is great because it has great information about not only Ramadan, but Islamic activities for the entire year. This activity book is packed with over 30 enjoyable craft ideas for you and your children to create during Eid, Ramadan and all year long. The crafts are not only fun, but also great to help reinforce the basic principals of Islam within children who are engaging in the book. This is great for not only the home, but Islamic school as well.
7. Golden Domes and Silver Lanterns: A Muslim Book of Colors by Hena Khan and illustrated by Mehrdokht Amini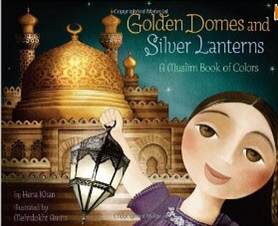 Another informative picture book, this book is great for teaching children about all aspects of Islamic culture. From a red prayer rug to a blue hijab, everyday colors are given special meaning as young readers learn about clothing, food, and other important elements of Islamic culture, with a young Muslim girl as a guide.The book focuses on all aspects of Islamic culture to help a child learn and inspire them to ask questions.
The folks over at Love Inshallah have a fabulous list here.
Comments
comments