As many of you may know we host #indiechat every week. #Indiechat is held every Tuesday at 9pm EST. You can check out our previous chat logs on BiblioCrunch Storify.
This week on #indiechat Kate Tilton (@Froze8) will be will be hosting from the BiblioCrunch twitter account (@BiblioCrunch) with guest Julie (@JulieHeartBooks). We'll be discussing how to properly request reviews from bloggers and giving our best tips for success!
Hope to see you there!
About Julie: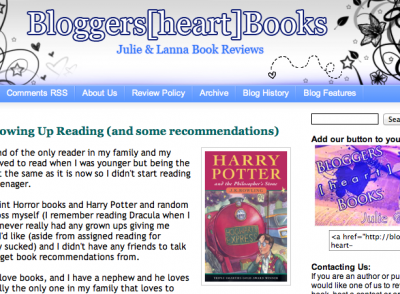 Julie is an assistant for one author, helps manage a street team for another author, reads manuscripts for several authors, and is now a freelance editor. She's also been a book blogger for over three years. Netflix, tumblr, and twitter frequently eat up her time and her favorite thing about visiting her parents is seeing her cats.
Her blog: Bloggers[heart]books
Missed the chat?
Don't worry, you can catch up HERE!
Comments
comments